Here are 7 Reasons Why You Should Move To Virginia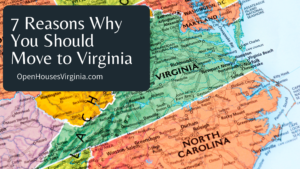 #1 Diverse Geography
One of the main reasons you should move to Virginia is the number of options the state offers regarding places and sights to see and things to do around the state. This is due to the state's diverse geography. We've got it all, from the beaches in Virginia Beach to the Mountains along the Blue Ridge Parkway. Enjoy locally caught fresh seafood from, walk along the Virginia Beach Boardwalk, or drive a couple of hours and explore the gorgeous views of any of Virginias eight mountain ranges.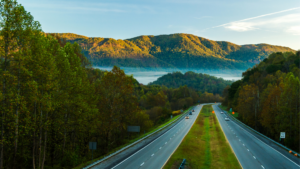 #2 Experience All Four Seasons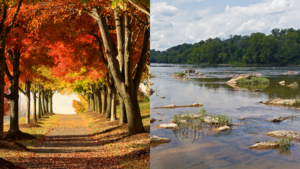 The weather in Virginia varies based on the season. Luckily, the temperature doesn't get too hot or too cold in any season. This type of climate has been described by some as a "Goldilocks Climate." Summers in Virginia can sometimes be hot and humid; however, a nice breeze can make for the perfect summer day. It isn't uncommon for a few winter storms to leave behind a few inches of white powdery snow in the winter. Fall and spring in Virginia are arguably some of the best months when it comes to the weather. Whether you're sitting around a fire on a crisp fall night or enjoying your favorite wine on your patio in the spring, you may just lose track of time while enjoying mother nature. Also, it is essential to mention that Virginia is ranked 4th for air and water quality, according to U.S. News Best State rankings.
#3 Top-Notch Education
Suppose you are looking for reasons to move to Virginia, and you value quality colleges, universities, and K-12 education options. In that case, you may have just found your new home. In terms of undergraduate and graduate education options, Virginia has plenty of excellent choices. According to U.S. News Best National University Rankings, Virginia has two colleges — University of Virginia and William and Mary —which rank in the top 40 universities throughout the country. K-12 education in Virginia has been on the rise in recent years, with Wallet Hub placing it as the 4th best state for public schools in the country. It doesn't matter if your children are college-bound or just starting school; you can rest assured that they will have an excellent education.
#4 Excellent Healthcare
While we may all hope to never get sick or visit the emergency room, things happen. Fortunately, if you end up getting ill or injured, healthcare in Virginia is top-notch. There are numerous nationally recognized and ranked hospitals throughout the commonwealth. Some of the most prominent hospitals in the state include Inova Fairfax Hospital, University of Virginia Medical Center, Sentra Norfolk General Hospital, and VCU Medical Center. Furthermore, healthcare in Virginia has been moving up the rankings. It is prone to continue to improve in the coming years.
#5 Vibrant Cities and Quaint Countryside's
Are you still looking for reasons to move to Virginia? Suppose you are a fan of fun, vibrant cities or prefer the quiet and peaceful countryside. In that case, Virginia is an excellent fit for you. Virginia has many growing cities as well as some of the best small towns in the country. We've made a list below to give you a sense of where you might fit in best.
Major Cities
Located in the southeastern tip of Virginia, Virginia Beach is the largest city in the commonwealth. Virginia Beach lies at the confluence of the Atlantic Ocean and the beautiful Chesapeake Bay. Come and visit the ever-growing ViBE Creative Art District, home to original pieces from local artists. Take a stroll down the boardwalk to take in all of the stunning sights the city has to offer. If you are looking for a more secluded atmosphere, then Sandridge is your calling, as it is just a 15-mile drive from the Virginia Beach Boardwalk. Virginia Beach is also known for its NAS Oceana Naval Base, which holds the largest active-duty military population in the United States.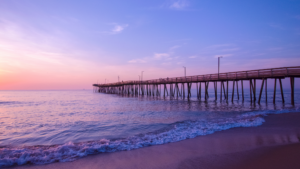 Just around a two-hour drive northwest from Virginia Beach on interstate 64 will put you in the State's Capital, Richmond. In terms of population, Richmond is the 4th largest city in the state. Looking for a stop and shop location? Visit our charming boutiques, emporiums, and cafes in Carytown. Next to the Carytown district is our Virginia Museum of Fine Arts, with a collection size of 22,000+. If you are the outdoorsy type, please have a day on the James River, as there are many opportunities to fish, kayak, tube, and many more. Finally, if you are looking for a place with nightlife, then Richmond is the place for you. Richmond boasts more than 900 restaurants and is known for its overabundance of bars and nightclubs. Some have even called Richmond the "Craft Beer Capital" due to the number of craft breweries throughout the city.
Alexandria, Virginia, is located on the Potomac River and is just a few minutes south of Washington DC. Alexandria is the 7th largest city in the state of Virginia. Alexandria is rich in history as it is home to George Washington's Mount Vernon. When you visit, don't forget to take advantage of one of the many sightseeing boat tours on the Potomac, where you can see some of the famous monuments of DC. After your boat cruise, head to the heart of Alexandria to visit the historic King Street Mile. Once you've arrived, you can stroll down the red-bricked street and take in the many murals, independent boutiques, cafes, and restaurants.
Arlington is located across the Potomac River from Washington D.C. and is adjacent to Alexandria, Virginia. Arlington holds the third-largest population in the state of Virginia. Although all these cities are home to so much history, Arlington may arguably be the most historical of the group. Pay homage to those who served by visiting one of the many memorials for our countries armed services. These include Arlington National Cemetery, the U.S. Marine Corps War Memorial, The National 9/11 Pentagon Memorial, and the U.S. Air Force Memorial. On top of the historic memorials found in Arlington, there are many other exciting things to do in this growing city.
Furthermore, Arlington possesses some of the best shopping and dining options in the state. If you're looking for a city that truly comes alive at night, look no further. Whether you want to catch a show at a local theatre or enjoy a night out at one of the vibrant local bars, Arlington has something for you to do.
Located just 60 miles northeast of Richmond lies Charlottesville, VA. Charlottesville is located in the heart of central Virginia. While Charlottesville may be smaller than some of the other cities discussed, it is still considered one of Virginia's most popular cities. Suppose you are looking for a lovely small, family-oriented city. In that case, Charlottesville should be at the top of the list. Charlottesville is home to the famous and historic Downtown Mall, which has several unique shops and restaurants. Take a trip to the beautiful campus of the University of Virginia, located in the heart of Charlottesville, and see the bustling college town. If you are looking for more to do in Charlottesville, venture minutes outside the city and tour Monticello, Thomas Jefferson's estate. Out of the four seasons, fall is arguably one of the best times to be in Charlottesville. As the leaves begin to lose their summer green and transition into their glorious fall colors, the mountains in Charlottesville begin to come alive. Embrace the changing seasons and take in the gorgeous views. At the same time, you pick fresh, crisp apples, enjoy cider donuts, or sip on a refreshing Bold Rock by visiting Carters Mountain. If those ideas didn't resonate with you, there's also an abundance of wineries and breweries for wine and beer lovers.
Small Towns
Located in the Shenandoah Valley. Lexington holds a population of approximately 7,000 Lexingtonians and is just a short drive from the Blue Ridge Mountains. The town is home to The Virginia Military Institute and the 9th oldest college in the United States, Washington and Lee. In the summer, you visit our stunning outdoor Lime Kiln Theatre, as they produce several plays and live concerts. Lexington is also home to Devils Backbone Brewing Company. You can sit and soak in the view while enjoying a couple of excellent refreshing beers with live music offered on weekends.
Located in Isle of Wright County in the Hampton Roads Region of Virginia, the Town of Smithfield has a population of just under 10,000. While Smithfield is most famous for its production and curation of Smithfield Ham, there is much more than just delicious ham in this delightful town. Check out Main Street, where you can see the diverse array of historical architecture, visit shops, or enjoy exquisite dining at one of the area's delightful restaurants. No matter what you're looking for, Smithfield has something to offer. Smithfield has a lively arts and cultural scene, breathtaking landscapes, and waterfront views, and so much more. If you are looking for a quaint and peaceful small town to call your next home, the Town of Smithfield may just be the place for you.
Located in Loudon Country, backed up by the Blue Ridge Mountains and known for its several vineyards, the Town of Middleburg has a population of just over 500 residents. Some of the most famous vineyards in the town include Chrysalis Vineyard, Greenhill Winery and Vineyards, and 50 West Vineyards. Are you looking for an activity with a bit of excitement? Middleburg has developed into a foxhunting and steeplechasing destination and has been dubbed by some the "Nation's Horse and Hunt Capital." From touring the picturesque town and countryside, checking out the equestrian culture of the town, or visiting one of the many delectable wineries, the Town of Middleburg has a lot to offer.
Positioned along the Eastern Shore is the pleasant town of Onancock, Virginia. Although small in terms of population, Onancock still provides its residents and owners with beautiful views, a vibrant arts scene, renowned restaurants, and plenty of activities for anyone. In Onancock, there are many opportunities to get on the water. One of these is the Tangier Island Boat Tour, where you emersed on an adventure to the Chesapeake Bay Island. After a day on the water, you can take a stroll downtown and visit the many shops, restaurants, and attractions the town has to offer.
Southern charm is alive and well in the Town of Farmville, which is less than a 60-mile drive south of Charlottesville, Virginia. Farmville is home to America's first-ever dual college town, hosting both Hampden-Sydney College and Longwood University. At Hampden-Sydney, take in beautiful fall Saturdays and notable tailgates that have been featured in Town and Country Magazine. If you're looking for beautiful sites, you can take a trip to our high bridge trail and go for a walk, run, or bike ride to the beautiful bridge. When many Virginians think of Farmville, they think of Greenfront Furniture. The company is known for its first-class rugs, furniture, and accessories.
#6 There's Something for Everyone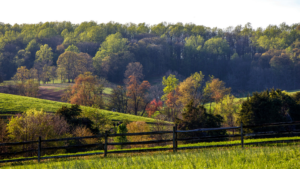 Another primary reason you should move to Virginia is that Virginia has something to offer for everyone. Thanks to the state's diverse geography and climate, every part of Virginia seems to have something different to offer. There are plenty of festivals, concerts, and events throughout the state throughout the year for those interested in music, art, sports, food, and history. Furthermore, suppose you enjoy being on the water. In that case, you can choose from several activities or just sit back and relax on any of Virginia's many bodies of water. Do you prefer to stay on dry land rather than get in the water? That's fine too! You will have no problem finding something to do no matter what you're interested in, and you may just discover a new interest while in the commonwealth.
#7 Good For Business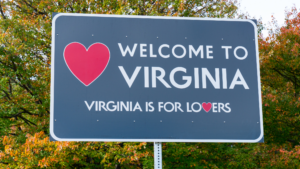 In terms of the best states for business, you can't go wrong with Virginia. That's why if you are looking for reasons to move to Virginia, and you care about business and the economy, you don't need to look any further. Virginia has been named Virginia as America's Top State for Business back to back years by CNBC. Even better, this is the fifth time Virginia has received top honors since CNBC started the study of the best states for business in 2007. Additionally, according to Virginia Business, thirty-nine Virginia companies made the Fortune 1000 list in 2021. Furthermore, of those thirty-nine Virginia companies to make the Fortune 1000 list, twenty-two of them were Fortune 500 companies.
Still don't believe us? If that's the case, then you're gonna have to come down and check out our beautiful state yourself! We can't wait to have you. If you think you may be ready to start the home buying process and wan't to learn more about buying a house in the commonwealth, check out our Virginia homebuyer guide for more information.